Gift card Holders
A keycard pocket holder isn't limited to just hotel room key cards – and can be used in a wide variety of ways – including as a gift card holder!
Gift cards, vouchers and certificates offer a great way for your business can tap into the lucrative birthday and seasonal gifting markets; and with bespoke-printed gift card holders and gift voucher envelopes, you can be sure to make a great first impression on gift-givers and recipients alike!
At KeyCardHolders.co.uk, there's a wide selection of stylish gift card holders, gift voucher envelopes and cash gift wallets to match your promotional needs.
Whether you're a retail brand looking to launch your own gift cards, an experience gift brand delivering unforgettable adventures and activities, or you're simply looking to treat your team, partners, event attendees or loyal customers with a little corporate gift-giving, our range of beautiful retail-ready and mail-ready card/voucher holders offer the perfect solution.
You're free to customise any one of our in-house templates with your own branding and artwork, or even select your own dimensions and die-cut shapes for a completely bespoke gift card holder print run.
You can even tailor each individual card holder in your print run with personalised recipient names and messages; perfect for making your corporate hospitality guests or your direct mail customers feel extra special. Choose your perfect card holder size, download your free template and get designing today!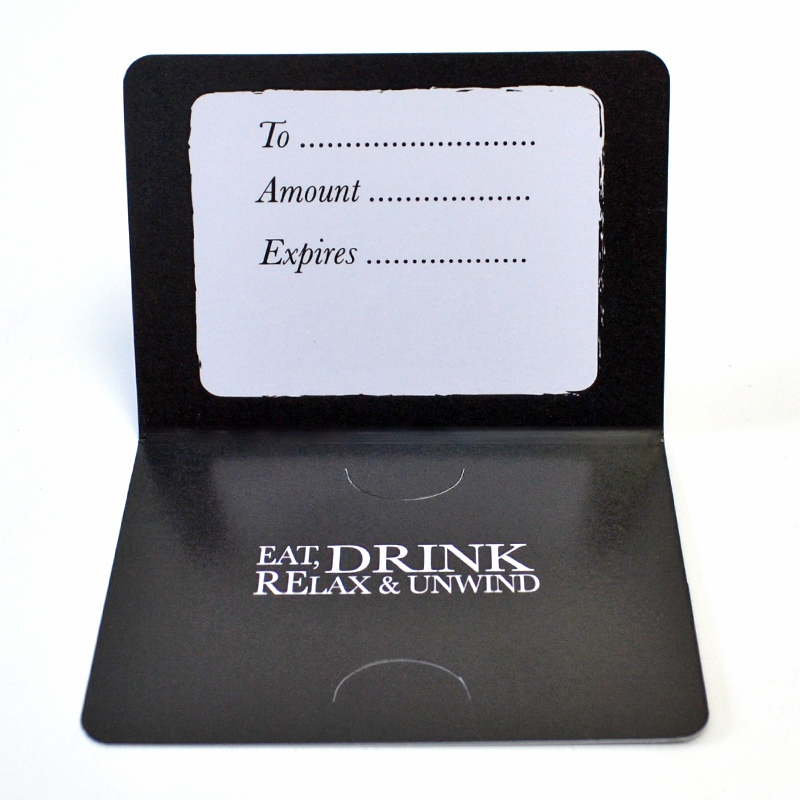 Browse the Full Range Now