Elevate Your Gift Card Game: The Power of Gift Card Holders for Your Business
In the world of gifting and retail, gift cards have become a popular choice for both customers and businesses. They offer convenience, flexibility and a chance for recipients to choose their desired products or services. While the gift cards themselves hold value, the presentation matters just as much. This is where gift card holders come into play, making a significant difference in your customers' experience and overall brand perception.
In this blog, we will explore how gift card holders, such as gift card envelopes, gift card wallets and custom card sleeves, can help your business thrive, and why incorporating features like variable data printing, QR codes, foiling, and focusing on customer relations can elevate your gifting game to new heights.
The Appeal of Gift Card Holders
Gift card holders add a touch of elegance and thoughtfulness to the gifting process. They go beyond a simple piece of plastic and create an emotional connection with the recipient. A beautifully designed gift card holder not only entices customers to make a purchase but also encourages them to choose your business over others for their gifting needs.
Personalization with Variable Data Printing
Variable data printing allows you to personalise gift card holders for different branches or locations of your business. Tailoring designs, offers, or messages based on the specific branch adds a local touch and makes customers feel valued. It also enables you to incorporate different branding elements to strengthen your business's identity and visibility.
QR Codes: Convenience and Interaction
Integrating QR codes into your gift card holders offers a plethora of benefits. QR codes can direct recipients to your website, social media pages or special offers, allowing for seamless engagement and enhancing customer interactions. Additionally, QR codes can facilitate easy balance checks, making it convenient for customers to keep track of their gift card value.
Embrace Elegance with Foiling
Foiling is a luxurious and eye-catching finishing option that adds a touch of sophistication to your gift card holders. Whether it's gold, silver, or holographic foiling, it elevates the perceived value of your gift cards and creates a memorable unboxing experience for the recipient.
Strengthening Customer Relations
Custom gift card holders provide an excellent opportunity to strengthen your relationship with customers. You can include personalised thank-you messages, exclusive offers, or even a handwritten note to show appreciation for their loyalty. Such gestures leave a lasting impression and foster customer loyalty.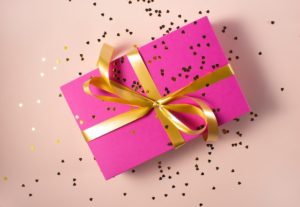 Gift Card Envelopes: Classic Elegance
Gift card envelopes are a timeless choice that exudes elegance and simplicity. They offer a clean canvas for your branding and messaging, allowing you to create a cohesive gifting experience.
Gift Card Wallets: Organized and Secure
Gift card wallets are ideal for customers who want to present multiple gift cards or include additional items like coupons or vouchers. They ensure all elements are organised and securely held together, enhancing the overall gifting experience.
Custom Card Sleeves: Uniquely Yours
Custom card sleeves offer a creative opportunity to showcase your brand's personality and design aesthetics. From artistic illustrations to bold patterns, custom card sleeves leave a lasting impression on the recipient and make your gift cards truly stand out.
In conclusion, gift card holders play a vital role in shaping your customers' perception of your brand and can significantly impact their gifting experience. By incorporating features like variable data printing, QR codes, foiling, and prioritising customer relations, you can elevate your gift cards' appeal and foster stronger customer loyalty. Whether it's the classic elegance of gift card envelopes, the convenience of gift card wallets, or the uniqueness of custom card sleeves, investing in high-quality and thoughtfully designed gift card holders can be a game-changer for your business. So, embrace the power of gift card holders and watch your business thrive in the world of gifting and retail.