Design Tips
Hey there hotelier! We know that keycards are likely the bane of your everyday life. Guests who lose theirs and demand an instant replacement in the middle of the night are likely a weekly occurrence, whether 7 bed B and B or 700 room super hotel.
Keycard holders can and should do much more than merely protect the metallic strip from contamination. When done well, they should also serve to reduce the rates of lost cards and middle-of-the-night disgruntled guests, and much more besides. Here are four fast and super simple tips for a key wallet holder that works overtime.
First Things First: Know Your Options
There are a wide range of keycard holder sizes and formats, including:
9 x 6 Slipcase cardholder
Keycard holder with pockets
Two pocket card holder
DL (Envelope) Slipcase card holder
Folded card envelope card holder
Choosing one over another may make a difference to the rate at which guests lose your keys, and they can also provide for an extra pocket for including an inset flyer or business card.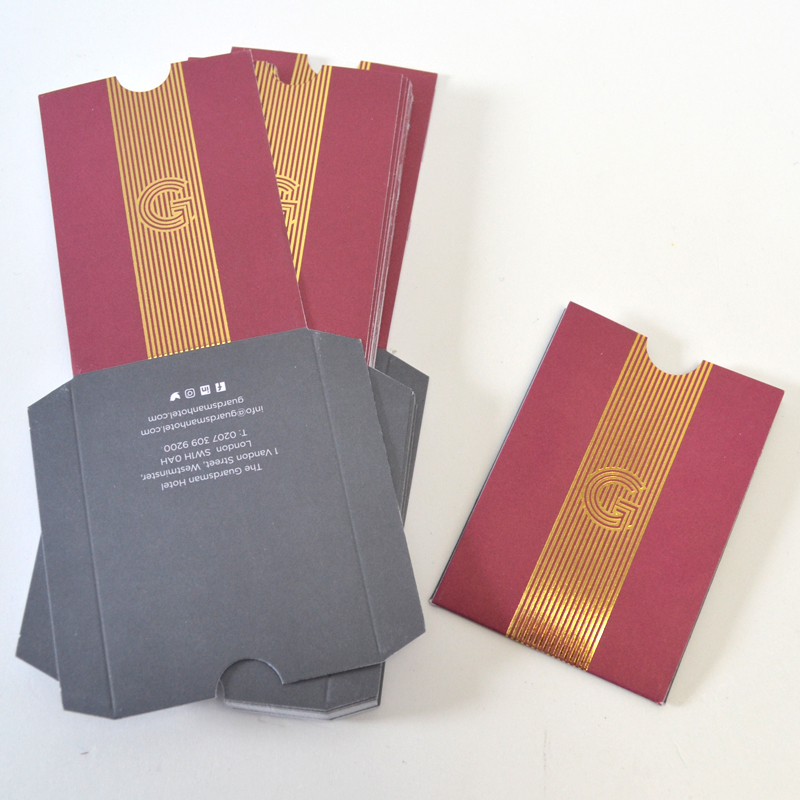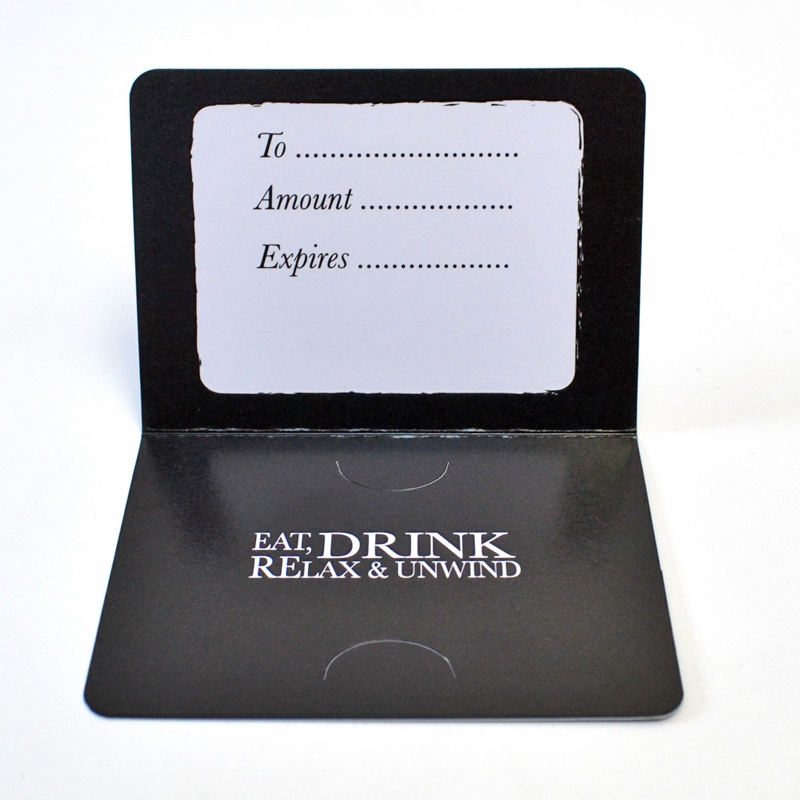 Go Big, Bright and Bold (and Remind Your Guests of What to Do Should the Almost Inevitable Happen)
The most popular choice for keycard holders is to choose a design in the brand colours of your establishment – yet in doing so you could be missing a trick.
A bright, bold colour scheme and vibrant design could help ensure your key isn't left behind on a restaurant table or train seat. You also have the option of printing on both the front and the back – and it may not hurt to include your address and contact details here just in case the guest in question loses their way. 
Rethink the Role of Your Keycard Holder
Keycard holders can be a helpful space for communication between hotel and guest. Why not consider one or more of the following ideas:
Use the card holder as an opportunity to sell ad space: The chances are that there are plenty of local businesses vying for your guests' attention – why not capitalise upon this and sell ad space?
Print a map of the local area: Help your guests find their way around town, and their way back to you, with a compact map printed on your Keycard holder. Alternatively, if your hotel is large, you may want to create a map of key facilities – such as the bar, restaurant, pool or gym.
List local attractions and sights: Enhance your guests' stay, by listing the most popular and interesting sights and attractions. You could also consider featuring just one such business here – and charge a premium for doing so.
Finally – Remember to Include Your Contact Details and These Key Pieces Of Info
Including the address and contact details of your establishment can help overzealous travellers find their way home after a long day sightseeing or evening out on the local tiles.
If you're ordering for the first time you should also remember to include the following:
Guest name
Arrival date
Departure date
Room no
Dining times (optional)
Wifi information (optional)
Fewer lost keys? Check. An extra revenue stream? Double check. Guests who can find their way around more easily? Check, check, check. As it turns out, keycard holders are helpful for much more than protecting the magnetic strip of your keycards.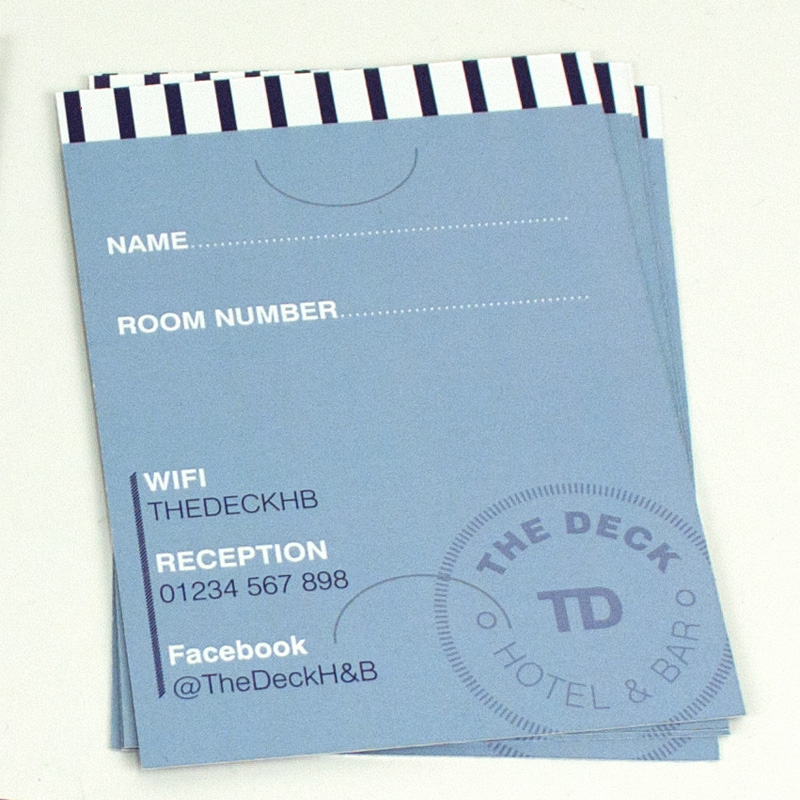 Need help with preparing your design?
Get in touch for expert advice and support today