Bill Presenters
Not just a key pocket holder – this products offers elegant, discreet and branded presentation for restaurant bills and order receipts.
Custom printed bill presenters and receipt holders 
Ideal for restaurants, cafes, bars and eateries, these mini presentation folders will keep the order total discreetly hidden from view, so guests can treat their fellow diners without embarrassment, and parties can enjoy guessing the order total at the bottom of the receipt.
Branded paper bill holders offer a subtle, cost-effective way to reinforce your brand identity and positioning. Customers can also keep their restaurant receipt holder as a little memento of a good night out – potentially leading to repeat business and positive word-of-mouth for your restaurant location. Print holders in any design you like, to ensure your gift cards, keycards and receipts reflect your branding perfectly.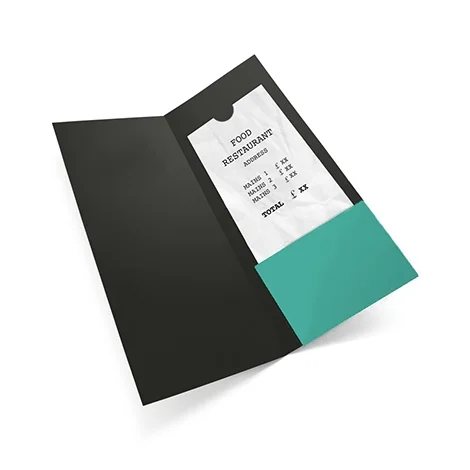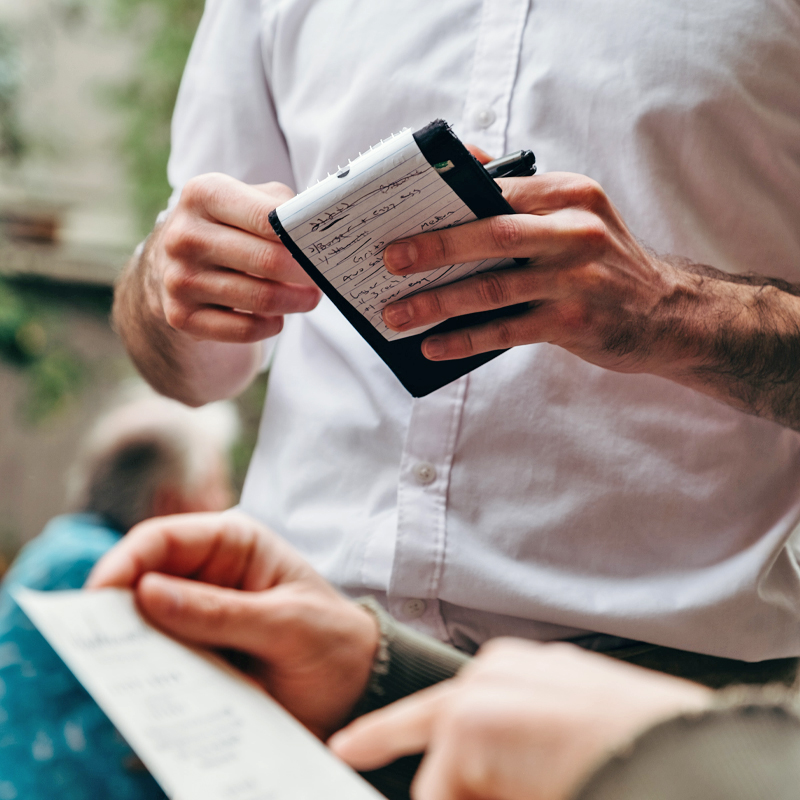 Pay-At-Table Bill Holder Cards
Delays on delivering bills to tables can be a real drag on your table turnover rate; and for your diners, nothing kills the experience of a good meal more than waiting for the server to pick up their payment. Plus, in a post-Covid world, maintaining social distancing and reducing staff-customer interactions is an unfortunate reality.
Pay-at-table apps give patrons the freedom to pay whenever they're ready via their smartphones – and printed bill holders offer the perfect accessory to help them do it.
Each bill holder can be printed with payment instructions and a URL or QR code for quick, easy access to your online payment platform. Plus, you can even use our variable data printing service to customise each individual holder; great for adding ID codes, personalised URLs and unique QR codes for tracking and integration with your restaurant's POS. Create your card holder branded with your logo and contact details, and encourage repeat custom. 
At KeyCardHolders, you can create your own beautiful bill holder wallets and receipt sleeves; custom-printed and emblazoned with your company branding. For a quote, or to find out more, get in touch on 02380 878 030 Sales@KeyCardHolders.co.uk today.
Shop now for Printed Bill Holders