Keycard Holder Alternative Uses
Bill Presenters & Receipt Holders
Not just a key pocket holder – this products offers elegant, discreet and branded presentation for restaurant bills and order receipts.
Nobody looks forward to getting the bill. With custom printed bill presenters and receipt holders from KeyCardHolders.co.uk, you can turn dull transactions into something a little more engaging and enjoyable.
Ideal for restaurants, cafes, bars and eateries, these mini presentation folders will keep the order total discreetly hidden from view, so guests can treat their fellow diners without embarrassment, and parties can enjoy guessing the order total at the bottom of the receipt.
Branded paper bill holders offer a subtle, cost-effective way to reinforce your brand identity and positioning. Customers can also keep their restaurant receipt holder as a little memento of a good night out – potentially leading to repeat business and positive word-of-mouth for your restaurant location. Print holders in any design you like, to ensure your gift cards, keycards and receipts reflect your branding perfectly.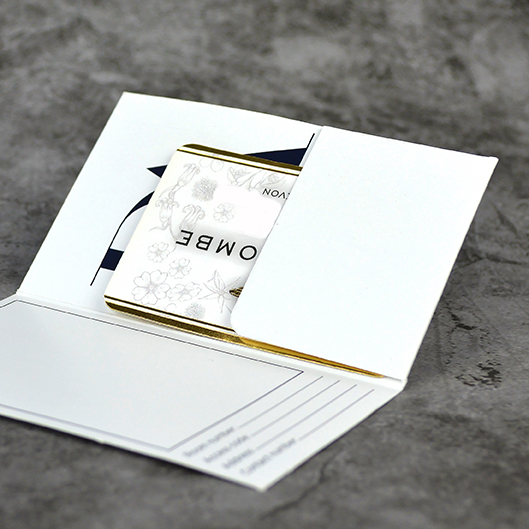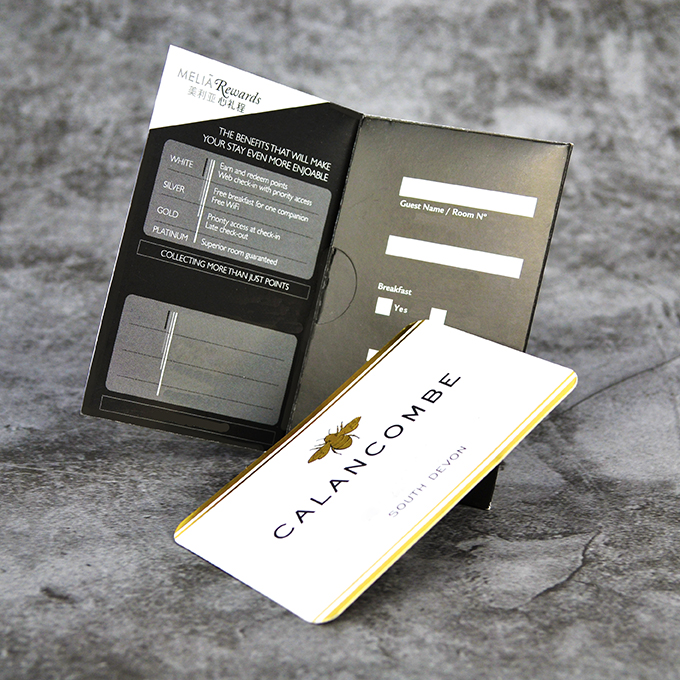 Pay-At-Table Bill Holder Cards
Delays on delivering bills to tables can be a real drag on your table turnover rate; and for your diners, nothing kills the experience of a good meal more than waiting for the server to pick up their payment. Plus, in a post-Covid world, maintaining social distancing and reducing staff-customer interactions is an unfortunate reality.
Pay-at-table apps give patrons the freedom to pay whenever they're ready via their smartphones – and printed bill holders offer the perfect accessory to help them do it.
Each bill holder can be printed with payment instructions and a URL or QR code for quick, easy access to your online payment platform. Plus, you can even use our variable data printing service to customise each individual holder; great for adding ID codes, personalised URLs and unique QR codes for tracking and integration with your restaurant's POS. Create your card holder branded with your logo and contact details, and encourage repeat custom. 
At KeyCardHolders, you can create your own beautiful bill holder wallets and receipt sleeves; custom-printed and emblazoned with your company branding. For a quote, or to find out more, get in touch on 02380 878030 or Sales@KeyCardHolders.co.uk today.
Gift Card Holders & Gift Voucher Envelopes
Custom-printed gift card wallets, sleeves & presenters with your own artwork & logo.
Generosity can be a powerful tool for driving sales, reaching new consumers, boosting brand familiarity and fostering more loyal connections with customers and partners. A key pocket holder isn't limited to just hotel room key cards – and can be used in a wide variety of ways – including as a gift card holder!
Gift cards, vouchers and certificates offer a great way for your business can tap into the lucrative birthday and seasonal gifting markets; and with bespoke-printed gift card holders and gift voucher envelopes, you can be sure to make a great first impression on gift-givers and recipients alike!
At KeyCardHolders.co.uk, there's a wide selection of stylish gift card holders, gift voucher envelopes and cash gift wallets to match your promotional needs. 
Whether you're a retail brand looking to launch your own gift cards, an experience gift brand delivering unforgettable adventures and activities, or you're simply looking to treat your team, partners, event attendees or loyal customers with a little corporate gift-giving, our range of beautiful retail-ready and mail-ready card/voucher holders offer the perfect solution.
You're free to customise any one of our in-house templates with your own branding and artwork, or even select your own dimensions and die-cut shapes for a completely bespoke gift card holder print run.
You can even tailor each individual card holder in your print run with personalised recipient names and messages; perfect for making your corporate hospitality guests or your direct mail customers feel extra special. Choose your perfect card holder size, download your free template and get designing today!
To request a quote, or to find out more about our gift card holder printing services, get in touch with the KeyCardHolders.co.uk team on 02380 878030 or email us at Sales@KeyCardHolders.co.uk.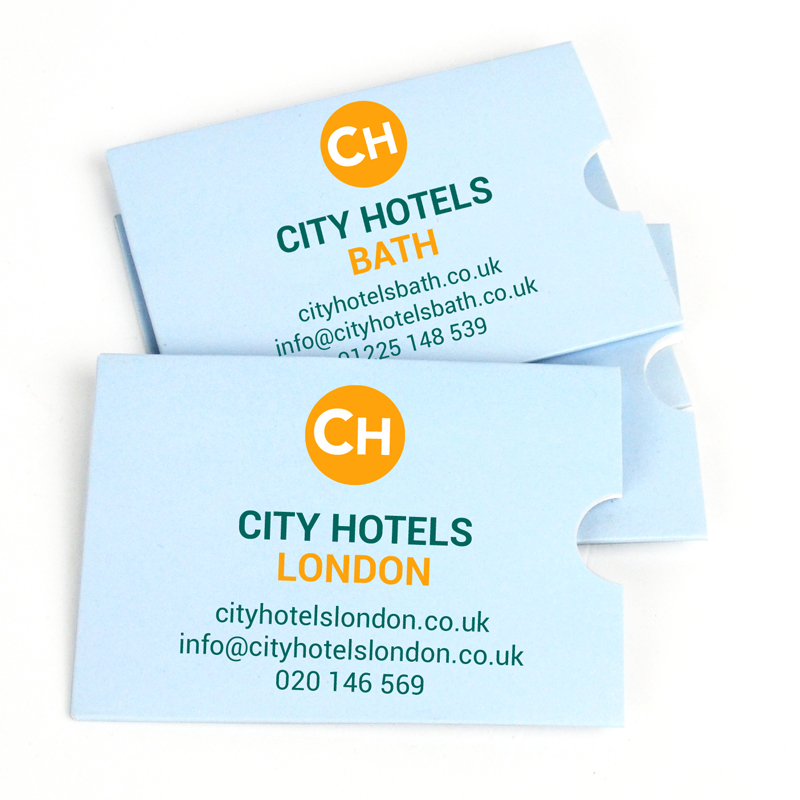 Need help with preparing your design?
Get in touch for expert advice and support today